In the wise words of Napoleon Hill: 'A goal is a dream with a deadline'. Not envisioning a dream-life means nothing to work towards, which is a pity. It entails that you settle for everything that comes your way which ultimately interferes with you reaching your full potential. This goes for both you and your bank account. Without specific goals regarding your earnings, you'll accept any income that seems sufficient. It's time to define your dreams – and with that your goals – in order to make the most out of your personal and professional life. Challenge accepted?
Career & Finances
'What is your favorite position?' Using the ambiguity of the question in her favor, Lauren Conrad answered that question in true girlboss fashion, 'CEO'. Your turn! Do you imagine yourself in your office with a view or traveling the world for your job? Or do you see yourself owning your own business? Your career is the one to finance your dream-life. The wilder and more expensive your plans, the more thought you need to put into what your career should look like. Determine as detailed as possible what your future dream career looks like. From the position, the work hours and the workload to the design of your office, the workplace and the industry. And of course, don't forget about the money. How much of it do you want to make?
Living arrangements & Family
Do you dream of a huge villa in the mountains in a sunlit paradise? Or would you rather live in a beautiful apartment in the center of a metropolis? Decide for yourself what the perfect living situation is to you. Think about the space, the layout and the décor. Try to really visualize living in it to have the whole picture. Also, imagine who you'll be living with. Are you married to the man of your dreams with kids running around? Or are you living with your best friend or all by yourself?
Leisure & social life
Traveling, volunteering, working out, shopping…What is your favorite pastime, in your dream-life? Better yet, how much free time do you have? Perhaps it's all still blurry and your spare time will be spent figuring out your passion. It is also important to know who you'll be spending time with when you're not spending it on yourself. Will it be with your whole friend group whom you hang out with a lot ? Or a select group of friends you go crazy with instead, Flossy Posse style? Describe in detail what you want your life to look like in terms of leisure and your social life at large.


Look & Feels
Feeling happy and content on a daily basis is every woman's dream. But what makes you happy? How does it feel for you, to be ecstatic? Try to envision how you would feel in your dream-life and describe it thoroughly. How you feel about your body and yourself is a big component to your happiness. Naturally, appearances play a key role. How do you envisage it in your dream-life? Do you parade around in fashionable outfits or are you more focused on how tight and fit your body is?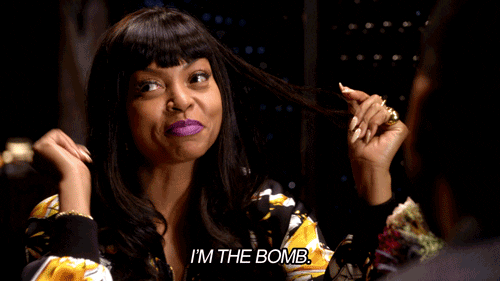 Note: don't forget to pen down all the answers for yourself. If necessary, add a mood board with fitting and inspiring images to feel more motivated to realize your dream-life. Remember: your life can look very different from the one you dream of. This is a good thing as you have something to work towards. Don't allow your current situation to stop you from dreaming big. Just write down what you really want with all your heart!
Now that you know what your dream-life looks like, you can make the steps to achieve it. Wondering how you reach your greatest goals? We'll share the how to soon in our eBook called 'We Are Goalgetters'. 
Originally written by Sanne, translated by Morraya
---
STAY UPDATED
Follow TORNADEAUX Magazine on Facebook and Instagram!
---